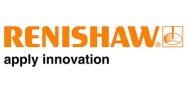 Renishaw Probing (Workpiece)
OMP400
0.25 µm 2σ
Unidirectional repeatability
±1.00 µm
3D lobing in X, Y and Z
0.06 N
Ultra-low stylus trigger force in XY
For workpiece inspection and job set-up on small to medium machining centres and small multi‑tasking machines.
- Unrivalled 3D accuracy and repeatability.
- Reliable modulated optical transmission.
- Outstanding performance for less scrap and higher profits.
The OMP400 is an ultra-compact, high-accuracy touch probe that offers all the benefits of automated job set-up as well as the ability to measure complex 3D part geometries on CNC machining centres, including multi-tasking machines.
With patented strain gauge technology and interference-resistant optical transmission, the OMP400 provides superior performance found in all Renishaw high-accuracy probes.
Reduce scrap, enhance productivity and increase profits – Renishaw machine tool probes can keep your machining process under control.
Superior 3D accuracy
Delivers unrivalled submicron performance when measuring complex 3D shapes and contours.
Ultra-low trigger force
Unmatched low trigger force for delicate work helps eliminate surface and form damage.
Robustly engineered
Robust, even in the harshest environments, providing reliable measurement and long service life.
Inspect difficult parts
Improved accuracy when using long and custom styli means difficult parts can be measured with ease.