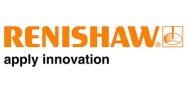 Renishaw Probing (Workpiece)
OMP-40
The perfect probing system for workpiece inspection and job set-up on small to medium machining centres and small multi‑tasking machines.
The OMP40-2 is an ultra-compact 3D touch-trigger probe with optical signal transmission. It is used for workpiece set-up inspection on small to medium machining centres, and on the growing number of high-speed machines fitted with small HSK and spindle tapers. Its compatibility with all Renishaw optical receivers enables users to upgrade existing installations easily.
Proven kinematic design.
Exceptional resistance to light interference with modulated transmission.
360° transmission envelope.
Ultra-compact design.
1 μm 2σ repeatability.