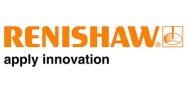 Renishaw Probing (Workpiece)
RMP 40
For workpiece inspection and job set-up on machining centres and multi-tasking machines.
The RMP40 is the smallest frequency hopping radio spindle probe in the world. Operating within the globally recognised 2.4 GHz ISM band, the RMP40 is suited for operation on machines of all sizes.
The robust transmission protocol and small body make the RMP40 the ideal choice for multi-tasking applications where the line-of-sight between probe and interface cannot always be maintained.
Proven kinematic design.
Secure frequency hopping spread spectrum (FHSS).
Globally recognised 2.4 GHz waveband – compliant with radio regulations in all major markets.
Ultra-compact design.
1 μm 2σ repeatability.