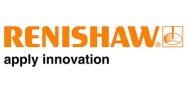 Renishaw Probing (Workpiece)
LP2
Principal application Workpiece inspection and job set-up on all sizes of lathes, machining centres and CNC grinders.
Transmission type Hard-wired or in conjunction with optical, or radio transceiver modules
Compatible interfaces:
Hard-wired HSI, MI 8-4, FS1i or FS2i
Optical OMI-2 or OSI / OMM-2 
Radio RMI or RMI-Q
Recommended styli 50 mm (1.97 in) to 100 mm (3.94 in)Stylus material depends on application.
Weight 65g (2.29 oz)
Sense directions ±X, ±Y, +Z
Unidirectional repeatability 1.00 µm (40 µin) 2s
Stylus trigger force:
XY low force 0.50N, 51gf (1.80ozf)
XY high force 0.90N, 92gf (3.24ozf)
+Z direction 5.85N, 597gf (21.04ozf) 
Stylus overtravel limits:
±X / ±Y 14.87mm (0.55in) ±12.5°
Z 6.5mm (0.26 in) 4.5 mm (0.18 in) when fitted with swarf deflector
Mounting M16 thread, for LPE extension bars and adaptors.
Sealing IPX8 (EN/IEC 60529)
Operating temperature +5 °C to +55 °C (+41 °F to +131 °F)
For workpiece inspection and job set‑up on all sizes of lathes, machining centres and CNC grinders.
The LP2 and LP2H are three-axis, high performance compact probes. The LP2H has a higher spring force, allowing the use of larger styli and giving greater resistance to machine vibration. Both probes can be fitted to the 'LT' family of optical transmission systems, and with a standard M4 stylus mount, allow operators to easily fit a wide range of styli to suit most common applications.
Key features
• 5-way sensing for maximum flexibility
• Compact, robust designs
• Support a wide range of inspection styli
• Large overtravel (± 12.5°) for added probe protection
• Highly repeatable operation (1 µm 2σ) LP2 and (2 µm 2σ) LP2H
• Steel construction
• Can be used in conjunction with MA4 90° adaptor and LPE extension bar 
Features and benefits
- Proven kinematic design.
- Interference-resistant, hard-wired communication.
- Miniature design.
- Increased environmental protection.
- 1μm to 2μm 2σ repeatability (dependent on probe).