W.D. Hearn Machine Tools was founded in 1937. We have built a strong reputation throughout the South African engineering sector by placing emphasis on finding solutions to our customers needs by offering the best precision equipment available, and by providing the best after sales support in South Africa. In 1987 we sold our first Leadwell CNC machining centre and have since installed over 1100 CNC machines country wide.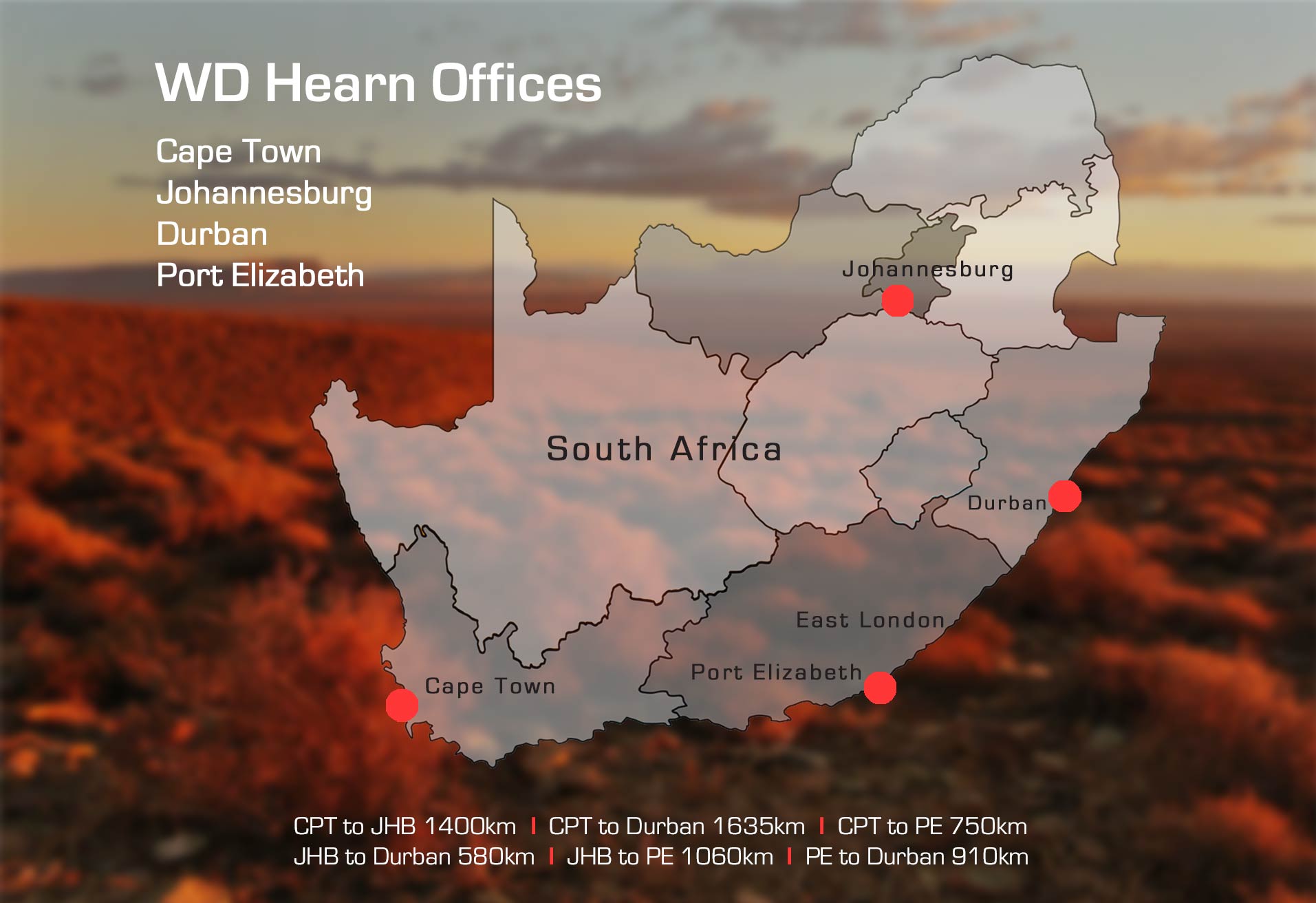 W.D. Hearn has carefully chosen hi-tech suppliers from Europe, America, Taiwan and Japan to cover virtually all machine shop and production requirements. We are continually evolving our product line to match the lightning fast evolution of technology in todays competitive world. We have a carefully trained & dedicated admin staff handling the import & export of machines, accessories and spares from our global suppliers and the distribution of these parts, as quickly and effectively as possible around the country to our branch offices.
We have a strong stock holding of CNC machines, CNC accessories, CNC tooling, conventional machines and related equipment at all our showrooms around the country, for quotations or simple advice don't hesitate to contact one of our sales engineers in your areas.