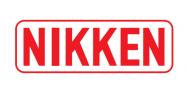 Elbo Controlli E236N Tool Presetter
Measuring range: diameter max. 260mm (radius 130mm); height max. 360mm
High precision ground granite base and column
Machine structure in steel offering high mechanical resistance and long life..
Supplied with ISO / BT Interchangeable rotating spindle-holder (HSK/CAPTO/VDI available as options).
Double vault arc prismatic slideways.
Double re-circulating ball bearing slides lubricated for life.
Manual mechanical braking of the interchangeable spindle-holder rotation.
Constant load Archimedean spiral spring (as opposed a mass counter-balance system).
Vision-system for tool measuring including:
• Full Colour TFT LCD Touch screen – 90mm x 120mm, magnifications about 20X.
• C-MOS sensor 0.001 resolution – Framed image area 5mm x 5mm VGA System.
Machine operator interface through:
• TFT 5,7" colour Touch Screen.
Standard software:
• 9 CNC machine origin management and adapters.
• 9 Tool lists (99 tools per list).
• DPP Post Processor universal generator.
ELBO CONTROLLI Linear Transducers in optical glass type SLIDE 371 certified HP laser:
• Axes resolution: X= 1µm, Z= 1µm.
• Anti-dust cover provided for when not in use.
• Overall dimensions: Length = 512mm, Height = 827mm, Depth = 406mm 
Our new E236N Tool Presetting machine has been developed as the entry level option for our new generation of advanced tool presetting machines.
Designed to be bench mounted the E236N features a ground granite base and column, stainless steel construction and ergonomic design combined with a 5.7" TFT LCD Touch Screen. This system provides full operator control and selection of options and functions via an intuitive icon system allowing operational and functional simplicity that is second to none.
The precision spindle system is fully interchangeable and utilises a one piece cartridge - eliminating the need for adaptors and the errors associated with their use.
Also included with our E236N model is our DPP software package. Working via your DNC system DPP converts measured tool data into CNC code for direct loading into the machine controller and associated tool offset pages (First twenty uses free - Dongle option).