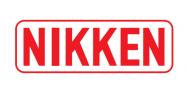 Elbo Controlli Amon Ra-TW Presetter
600 - Measuring range: diameter max. 520mm (radius 260mm); height max. 600mm
800 - Measuring range: diameter max. 520mm (radius 260mm); height max. 800mm
- Machine structure in stainless-steel offering high mechanical resistance and long life, floor mounted with self-levelling supports in non-deformable steel, equipped of adjustable supports for monitor, keyboard and mouse with cable conduits.
- Base and column made of natural granite: linearity max error 2 µm/Mt - certification with Taylor Hobson res.1 µm/Mt. electronic millesimal level.
- ISO / BT / HSK / VDI / CAPTO etc. Interchangeable rotating spindle-holder (to be specified) max run-out error < 2 µm.
- Lubricated for life double re-circulating ball bearing slides
- Universal mechanical tool clamping managed via software.
- Pneumatic-mechanic brake of the spindle-holder rotation with radial compensation of the clamping force: no axis angular run error.
- Constant load Archimedean spiral spring (as opposed to a mass counter-balance system).
- Single widescreen monitor for the images reading out and the measure function management:
- Tools measure and cutting inspection:
• 23" Full HD Widescreen Monitor (on the column support).
• C-MOS sensor 1,3 Mega pixels, USB 2 link High speed Area framed image 12,8 x 10 mm (4 times as great as the standard).
- Measure management and machine operator interface:
• Celeron M® Processor on Industrial Main Board architecture.
• Operating system : Ubuntu LINUX.
• Keyboard.
• Mouse.
- Software standard:
• Tool set compiler and Post Processor universal generator.
• CNC machine origin management and adapters.
• Tool list creation and/or single tool, even multi-cutting.
• Automatic change of CNC machine origin allocation.
• Reading/writing module on magnetic chip code-holders (Balluff for example, hardware not included).
• Tool images shooting in inspection and its rescue in graphical format.
- Vision System:
• Camera One - 28 x optical magnification, 1.3 megapixel CMOS sensor (10 x 10)
• Camera Two (swivel) - 70 x optical magnification, 1.3 megapixel CMOS sensor (4 x 4), 3.9 µ m / pixel
• Both cameras have a digital zoom
- ELBO CONTROLLI Linear Transducers in optical glass type SLIDE 371 certified HP laser
• Axes resolution: X= 1 µm, Z= 1 µm
- Anti-dust cover provided for when not in use.
- Overall dimensions : L= 1873 mm, H= 1960 mm, D= 687 mm
This top of the range tool presetting machine has been developed as a more cost effective equivalent to competitor tool inspection machines.
Completely free-standing on its own integral base; Amon Ra-TW features ground granite and stainless steel construction. All movements are servo drived guaranteeing ultimate precision. The single high-definition screen is linked to two outstanding optical cameras with digital zoom capabilities. The system employs industrial PC architecture providing operational and functional simplicity that is simple to learn and even incorporates additional capabilities focussed specifically on tool geometry.
The patented precision spindle system is fully interchangeable and utilises a one piece cartridge - eliminating the need for adaptors and the errors associated with their use. Incorporated within the spindle is an innovative universal pneumatic clamping system.
Integrated within the innovative software package is a complete tool management system and network port. Working via your DNC system this can convert measured tool data into CNC code for direct loading into your machine controller and associated tool offset pages. Also included with the system as standard is full WI-FI connectivity.
Further capabilities, on both cameras, include the ability to import and export .dxf CAD profiles for detailed checking and comparison on the full high-definition 23" screen.
90 degree swivel secondary camera system (TWin)
- The innovative 90º swivel secondary camera system allows any cutting tools to be viewed from the top (tool end) and also from the side of the tool
- It is possible to measure the tool in the traditional manner with the traditional first camera and then to check / inspect the geometry of the tool at up to an incredible 70x zoom with the second swivel camera
- Using digital enhancements on both cameras it is possible to achieve digital zoom of 56x  & 112x on the first camera plus 140x and 280x on the secondary swivel camera