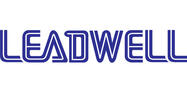 BC-600
• X-Axis Travel: 1100mm
• Y-Axis Travel: 610mm 
• Z-Axis Vertical Travel: 610mm
• Z-Axis Horizontal Travel: 790mm
• No counterweight design and cone column provides smooth movement and reduces headstock weight enhancing performance.
• Embedded removable rotary table: 600mm diameter
• Rapid feed rate: 36/36/30
• Spindle Speed: 15,000 rpm
• Spindle Motor: 18.5 Kw
New to the Leadwell range, this machine is equipped with all the necessary options to deliver precision, high speed 5-axis machining. The machine comes as standard with linear scales and offers a full B axis and an integrated C axis table, providing complete flexibility.
The Leadwell BC-600 represents the latest and greatest in technology now available in 5-axis machining, this 5-axis machining centre not only offers a B axis rotary head but also an in-built rotary table for complete flexability to machine any work piece. The leadwell BC-600 uses a Heidenhain controller that is reknowned for being one of the preferable controllers for 5-axis machining. The advantage of this type of machine is that you can also use it as a normal 3-axis machining centre by not using the rotary table.
The features of the Leadwell BC-600 include a table size of 1280 x 610mm, direct drive design provides backlash free movement, 5-axis simultaneous machining, X axis travel of 1100mm, Y axis travel of 610mm, Z axis vertical travel of 610mm, Z axis horizontal travel of 790mm and an embedded removable rotary table of 600mm diameter.
The Leadwell BC-600 has rapid feed rates of 36/36/30 m/min, a spindle speed of 15,000 rpm, a spindle motor of 18.5 kW, programme storage up to 21 GB, a low backlash swivel head, B-axis with standard optical scale and tool storage of 40 tools.