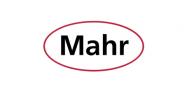 NEW Digmar 817 CLT
Available in three measuring ranges: 350mm, 600mm and 1000mm
| | |
| --- | --- |
| Measuring range mm | 0 - 350 |
| Measuring range inch | 0 - 14" |
| Resolution | 0.0001 mm , 0.0005 mm , 0.001 mm , 0.005 mm , 0.01 mm |
| Resolution | 0.00001 inch , 0.00005 inch , 0.0001 inch , 0.0005 inch , 0.001 inch |
| Error limit | (1.8 + L/600) L in mm |
| Repeatability bores | 1 µm |
| Repeatability planes | 0.5 µm |
| Perpendicularity error in µm | 5 µm |
| Measuring force (N) | 1.0 +/- 0.2 N |
| Product weight | 22.2 kg |
| Standard | Factory standard |
| Data interface | 3x USB 2.0 , wireless |
| Dimensions | a 89 mm | b 278 mm | c 77 mm | d 255 mm |
Precision perfection
Touch operation, ergonomic handling and a wide range of evaluation options: This is what the new Digimar 817 CLT height measuring device stands for, available to you in three measuring ranges: 350 mm, 600 mm and 1,000 mm. Multiple logging and data transfer options make it easy for you to process measurement data.
Advantages
- Intuitive and fluid operation via touch display – without major training expenditure
 -Tiltable and swiveling display for relaxed operation
- Air bearing system and handles on both sides for easy, jerk-free shifting
- Function keys and a dynamic thumbwheel speed up and simplify handling
- Powerful rechargeable battery for self-sufficient operation – for up to two shifts
Ergonomics that can be measured
Individualized measurement start Select between touch display, thumbwheel with arrow keys & quick mode
Measure at eye level
Work while sitting or standing: The touch display is always at eye level!
Drag & Drop
Drag & drop and stored ISO tolerance tables simplify the creation of measuring programs.
Left- and right-handed
Two integrated pushbuttons allow safe guidance of the height gage
Easy measuring by touch
The new Digimar 817 CLT can be operated intuitively via large, clearly arranged keys. This ensures that measurements, setting and calculation functions can be carried out reliably at all times, as well as the creation of measurement programs using drag & drop.
Best connections for secure data
The Digimar 817 CLT provides a variety of interfaces for saving your measurement data. Data transfer is possible wirelessly as well as cabled via the proven duplex interface MarConnect. The latter also allows the transmission of a measuring device ID to ensure the traceability of your measurement results. For your measurement protocols, you can easily choose between complete measurement protocols in PDF format, sending individual measurement values to the PC, Bluetooth printer or saving as TXT file.