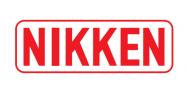 Mimatic Standard Angle Heads
MODELS
SW-13 
90 Degree single output angular head
• Output spindles: ER16 up to ER40
• Max. Torque: 12Nm up to 150Nm
• Max. RPM: 5,000 up to 8,000
• Gear Ratio: 1 to 1
DW-17 
90 Degree twin output angular head
• Output spindles: ER25 up to ER40
• Max. Torque: 30Nm up to 150Nm
• Max. RPM: 4,000 up to 8,000
• Gear Ratio: 1 to 1
ZW-12 
90 Degree single output offset angular head
• Output spindles: ER25 up to ER40
• Max. Torque: 30Nm up to 150Nm
• Max. RPM: 5,000 up to 8,000
• Gear Ratio: 1 to 1
ZWS-14 
90 Degree single output offset slim angular head
• Output spindles: ER20 up to ER32
• Max. Torque: 15Nm up to 70Nm
• Max. RPM: 6,000 up to 10,000
• Gear Ratio: 1 to 1
WS-19 
0-98 Degree single output adjustable angular head
• Output spindles: ER20 up to ER32
• Max. Torque: 15Nm up to 70Nm
• Max. RPM: 5,000 up to 8,000 (12,000 up to 15,000)
• Gear Ratio: 1 to 1 (1 to 2,25)
For further information on the Mimatic standard range or any of our spindle optimisation products please contact the Euro Centre.
The Mimatic program of Standard Angular Heads provides Nikken Europe customers with the means for complete, integrated machining. It is now no longer necessary to repeatedly relocate tools and components which provide a considerable reduction in production costs.
This also allows rationalisation and an increase in flexibility for the entire production process.
Mimatic Angular Heads not only increase the efficiency of your production but also allow potentially inaccessible areas within housings or bores to be reached.
Mimatic products are compatible with all types of machine tool (manual through to full CNC tool changing).
The units adopt quality construction and components throughout:
• Solid and precise anodised external castings
• High concentricity and High Rigidity
• Ground bevel gears with helical profiles as well as hardened and ground spur gears to ensure smooth operation and high power transmission
• Stabilised spindle bearings
• Permanent internal lubrication
• Friction-optimised seals with PTFE sealing lips for higher speeds and temperature resistance
• Numerous coolant options (internal/external/centre etc)
Numerous input spindle options are available as standard including SK,ISO,BT,HSK,CAPTO.