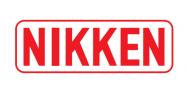 Alberti Standard Angle Heads
PRODUCT RANGE
LINEA CONTROLT90
90 Degree single output angular head
• Output spindles: ER8 up to ER40
• Max. Torque: 2Nm up to 75Nm
• Max. Axial Load: 38 to 1,750Nm
• Max. RPM: 4,000 up to 6,000
• Gear Ratio: 1 to 1
LINEA CONTROL T90 2U 
90 Degree twin output angular head (others available)
• Output spindle: ER32
• Max. Torque: 35Nm
• Max. Axial Load: 1,250Nm
• Max. RPM: 4,000
• Gear Ratio: 1 to 1
LINEA CONTROL TCU 
0 to 90 Degree single output adjustable angular head
• Output spindles: ER20 up to ER32
• Max. Torque: 6Nm up to 32Nm
• Max. Axial Load: 450 to 4,000Nm
• Max. RPM: 4,000
• Gear Ratio: 1 to 1
LINEA CONTROL MODULAR 
0 Degree single output modular angular head
• Output spindles: ER8 up to ER32
• Max. Torque: 2Nm up to 40Nm
• Max. Axial Load: 38 to 4,000Nm
• Max. RPM: 4,000 up to 6,000
• Gear Ratio: 1 to 1
• Adjustable and alternative output options available
LINEA TR90 
90 single output compact angular head
• Output spindles: ER16 up to ER32
• Max. Torque: 8Nm up to 40Nm
• Max. Axial Load: 330 to 980Nm
• Max. RPM: 2,500 up to 3,000
• Gear Ratio: 1 to 1
LINEA TA45 
45 Degree single output angular head
• Output spindles: ER16 up to ER32
• Max. Torque: 7Nm up to 35Nm
• Max. Axial Load: 250 to 1,250Nm
• Max. RPM: 3,500 up to 4,000
• Gear Ratio: 1 to 1
LINEA P 
Large capacity angular head
• Wide choice or options and output configurations
• Standard 90 degree & 90 degree rotatable versions
• Call for further details
For further information on standard Alberti products or any of our spindle optimisation products please contact the Euro Centre,
Alberti design, manufacture and provide high quality precision angle heads for manufacturing companies seeking the highest productivity and performance.
The company's whole goal and structure is targeted to meet the demands of a discerning niche market worldwide and to offer optimum standard or custom-made solutions to their customers.
Alberti began production in 1986 and within only a few years their products and solutions have come to dominate the international marketplace. This is simply due to the quality, functionality and reliability of their products.
Nikken Europe is delighted to be able to add these products and developments to their portfolio for customers around Europe to take full advantage from.
The products are designed and developed to exacting standards and feature:
• Cast Iron bodies (GS600) 100% machined
• Body provides long life, thermal stability and stress resistance
• Where possible, single piece input spindles for better accuracy & performance
• Special gear material (200kg/mm) with four-key drive system
• Double high precision, preloaded, angular contact bearings
• Special low friction sealing system with double mechanical seal
• All units supplied complete with accessories inside protective carry case