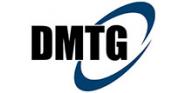 CNC Flat Bed Turning Center
CKE 6140Z x 1000mm
| | |
| --- | --- |
| Max. Swing over bed                      | 400 mm |
| Width of bed                         | 300 mm |
| Max. Length of work piece                   | 1000 mm  |
| Max. Swing over slide                      | 200 mm  |
| X travel                             | 225 mm |
| Z travel                               | 680mm |
| Spindle nose                         | D6 |
| Chuck size                          | 200 mm |
| Taper of spindle bore                      | M6 |
| Spindle bore                          | 52 mm |
| Steps of spindle speed                      | 2-step actuator  |
| Frequency conversion motor power               | 5.5 kW |
| Rapid traverse X/Z                       | 4/5m/min |
| Repeatability of tool post                     |  0.008 mm |
| Horizontal 6-position Tool post changing time        |  3  |
| Diameter of tailstock quill                     |  63mm |
| Travel of tailstock quill                       | 130mm |
Feature
Available with Siemens 808D, Siemens 828D Basic (Shopturn) , Fanuc Oi , Fagor control systems
394mm Width of Bed 
1000mm Workpiece Length 
All main components, bed, headstock, saddle, plinth, etc., are high quality solid castings.
Low friction Turcite-B coating on mating surfaces between saddle and guideways.
Precision ballscrews and highly rigid precision bearings ensure accurate positioning and heavy cutting capability.
Centralized oil system provides forced automatic lubrication onto ballscrews and all mating surfaces.
Operator adjustable control panel enables convenient tool setting.