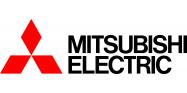 SG-12S
Travel
400/300/300mm
Max. workpiece dimensions (W x D x H)

900 x 650 x 350mm
Max. workpiece weight
1000kg
Max. electrode weight
50kg
Table dimensions (W x D)
500 x 350

700 x 500mm
Table layout

Steel/3 T-slots
Machine weight
3500kg
3500kg
Mains voltage

3-phase 400 V/AC, 50/60 Hz
The rock-solid machine base of the SG-Series is your assurance of precision and ­durability. The choice of high-class components ensures the long-term reliability of the machine system.
The simplicity of the control and the programming itself – a hallmark of EDM machines by Mitsubishi Electric – allows the operator to focus on the essential, i.e. the proper planning of the various eroding tasks. And here, too, this is aided by the intelligent control strategy with integrated job planning and an efficient evaluation of a wide range of operating data, including actual job costing.
The standard equipment of the SG-S rounds off the picture. A fire extinguishing system and C-axis with zero-point clamping system are part of the machine's standard equipment. Additional useful features enable you to tailor the configuration to your individual requirements.