WD HEARN INSTALLS RENISHAW NC4 BLUE AT POWERBRAKE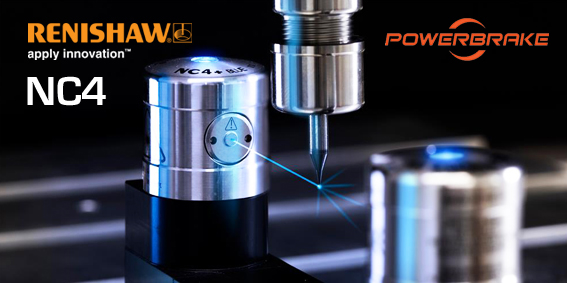 In September WD Hearn installed the Renishaw NC4 Blue non-contact tool setting system at Powerbrake.
NC4 tool setters provide high-precision, high-speed tool measurement and broken tool detection, allowing process control on all sizes and types of machine tools. During machining processes, dimensional accuracy is dependant upon several variables, including tool size deviation, tool run-out and tool breakage. NC4 systems allow users to control these variables, enabling measurement of a wide variety of tools at production feeds and speeds, while minimising the risk of excessive tool wear or tool breakage – an important consideration for small and fragile tools.
Powerbrake specialises in the design, manufacturing and delivery of high-performance and race brake components that offer exceptional durability at a fair price. When you invest in a Powerbrake upgrade product or race brake system, you are investing in engineering that has won GT Challenge Championships, A-Class Production Car Championships, National Rally Championships, two FIA Cross Country Championships and finished on the podium at the infamous Dakar Rally seven times in the past eight years, including victory in 2019. Powerbrake brake systems and components are not intended as a cosmetic enhancement, they are designed from the ground up to improve the braking performance of your vehicle.
For more information on the NC4 system please get in touch or take a look at our webpage. http://www.wdhearn.co.za/product/renishaw-machine-tool-probing-tool-setting