WD HEARN INSTALLS MITSUBISHI EA12S EDM MACHINE AT CONRO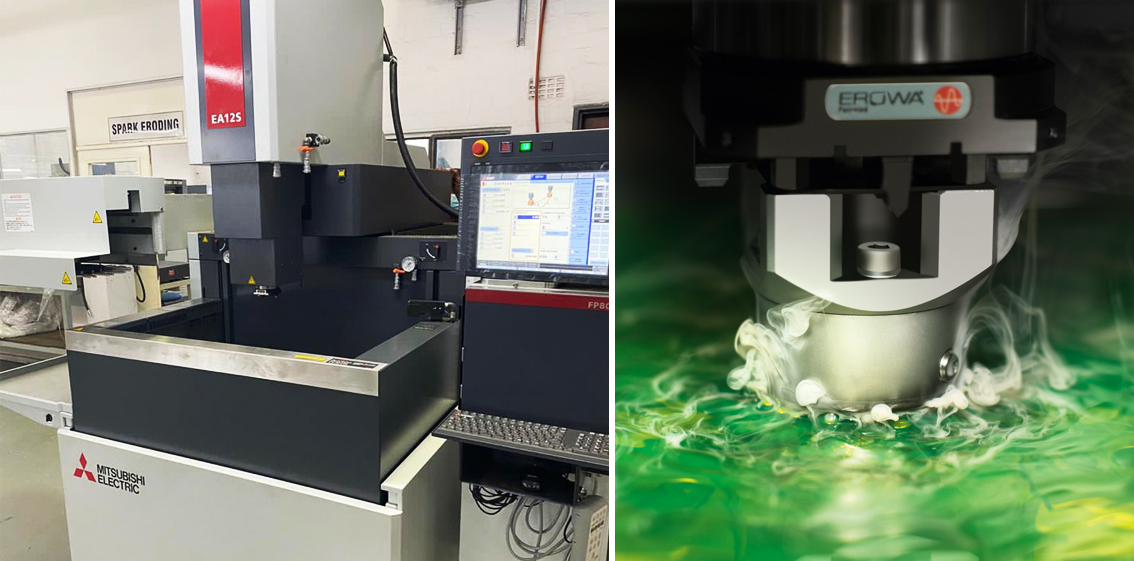 WD Hearn recently installed a Mitsubishi EA12S Sinker EDM machine at Conro Precision in Epping, Cape Town.
Conro Precision was established in 1981 as a mould-making and engineering concern, and the initial focus was on design and precision engineering for the injection molding and press tooling industries. However, the company soon started manufacturing filling equipment for the bag-in-box market, and it was through this relationship with a flexible packaging company that a new idea was born - producing wine taps.
The Mitsubishi EA12S Advance features a FP80S energy saving power supply, reducing electrical consumption by 20% as compared to the previous FP model. The all new Power Master GF2 Adaptive Control reduces graphite electrode wear by as much as 80%.
Specifications
Travel
X/Y/Z
400/300/300mm
Max workpiece size
WxDxH
900x650x350mm
Max workpiece weight
1000kg
Max electrode weight
50kg
Table dimensions
WxD
700x500mm