STARRET HF750 INSTALLED AT MAJOR GLASS MANUFACTURER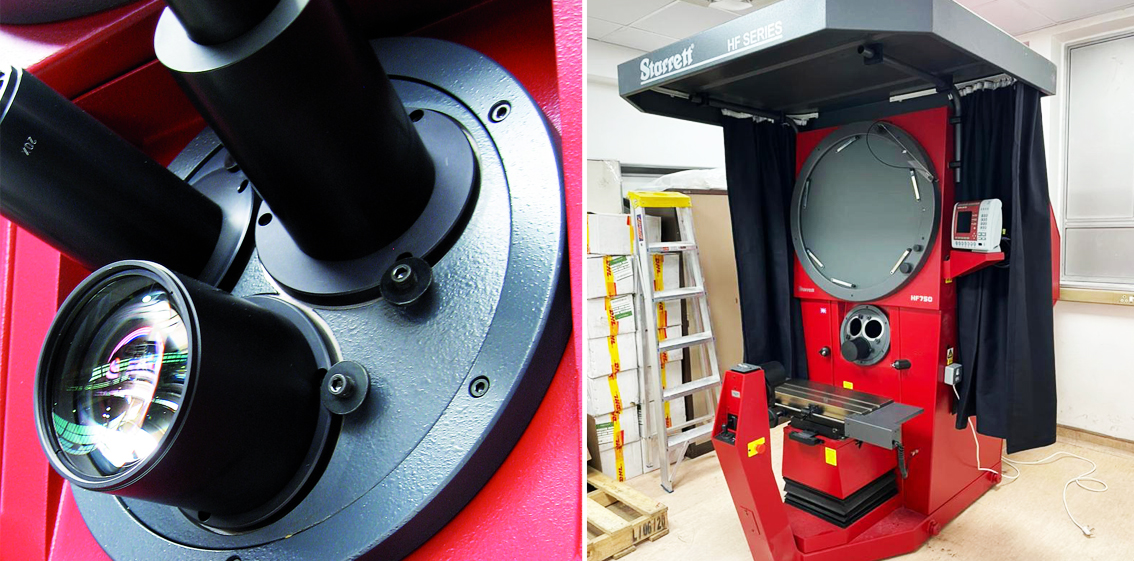 WD Hearn recently installed a Starrett HF750 Horizontal Floor Standing Optical Comparator at a major glass manufacturer in South Africa. This is the 3rd such system that has been installed by WD Hearn.
Utilizing the same exemplary build standards as the HF600, the HF750 super capacity optical comparator delivers benefits from an even larger 30" (762mm) screen, setting a new standard for clarity and brightness. Ideal for use over a broad spectrum of industries and applications, the HF750 is designed and built to satisfy the requirements of measuring small to large work pieces with total precision, ruggedness, and efficiency. The geometric software measures diameter, radius, angle, line and point features, plus part skewing for faster setup. The HF750 is available with optical edge detection or video edge detection with advanced software and OV2 or TOV2 video camera options.