LEADWELL V-30iT INSTALLED IN CAPE TOWN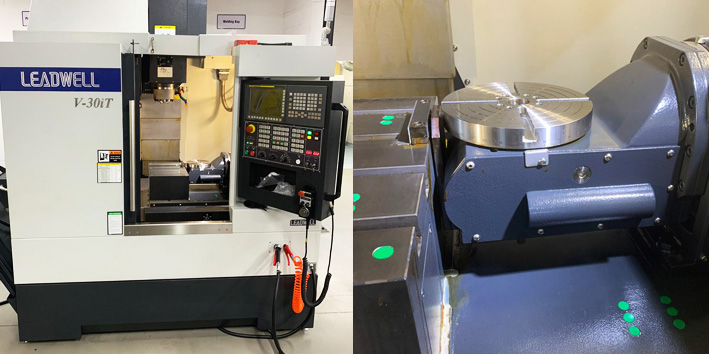 In June WD Hearn installed yet another Leadwell Machine, this time a V-30iT 5-Axis Machining Center at a Cape Town manufacturer.
The versatile V-30iT features a 8.07 diameter integrated trunnion rotary table that holds a load of up to 35 kgs from 0-45 degrees and 25 kgs in the 60-90 degree range. The rotary tabletop surface is precision ground with 10mm T-slots. The included standard flat worktable measures 300 x 450mm and can be removed for any custom fixture required by the application.