LEADWELL T-8XL RECENTLY INSTALLED IN SA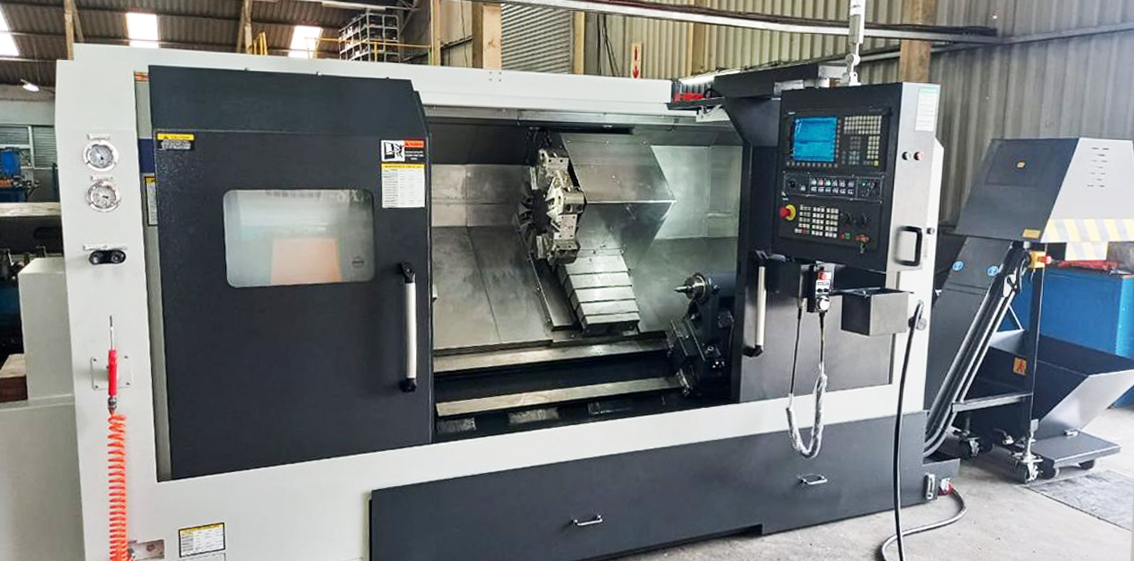 WD Hearn recently installed another a Leadwell T-8XL Turning Center in Sotuh Africa.
The T-8XL is the largest Linear Way model from Leadwell and has a powerful motor configuration. Available with a 1050mm Turning Length and A2-8/85mm Bar Capacity with 10" or 12" chuck.
Spindle speeds range
3500rpm