Ermaksan Press Brake Installed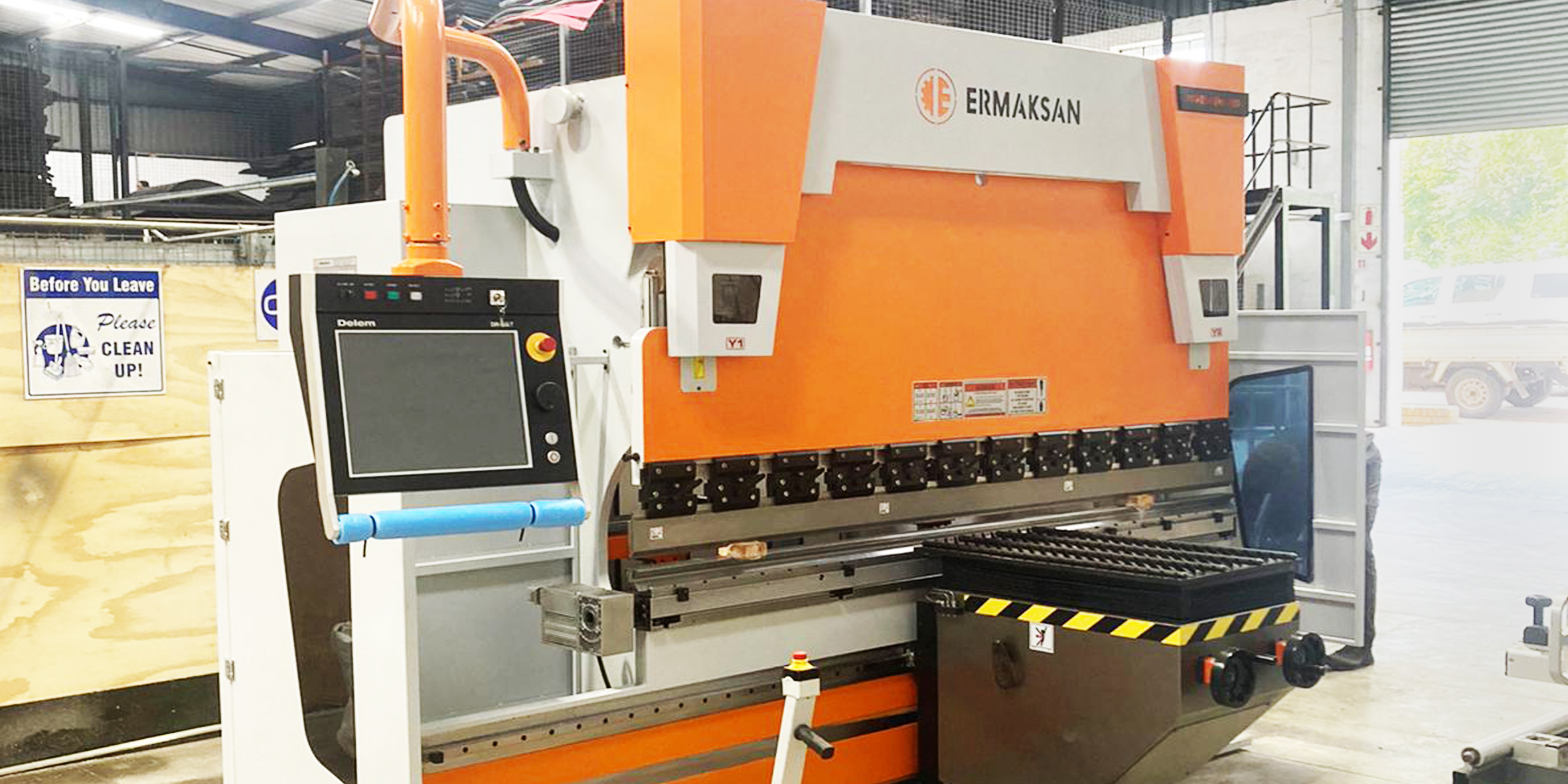 WD Hearn recently installed an Ermaksan Eco Bend Expert CNC Hydraulic Press Brake.
The economic solution...
The Eco-Bend brings profit to your investment with the power it has given to your business in economic sense and it is user-friendly with the hardware features in offers both as standard and option. Eco-bend offers as standard a CNC control unit with 2D graphic display and high programming abilities. Eco-Bend will add power to your business with low investment cost, high efficiency and economical solutions.
Low investment cost I Economic machine I Strong rigid structure I Easy tool replacement
ECONOMIC CLASS I FAST AND EASY TOOL REPLACEMENT I LOW OPERATION COST 
SHORT-TERM RETURN ON INVESTMENT I 12'' 2D TOUCH SCREEN I MONOBLOCK BODY
Press force:
785kN, 1177kN, 1569kN, 1961kN
Folding length:
2600mm, 3100mm, 3600mm, 4100mm
• Machined with high accuracy, dynamic and static stifness provided
• Hydraulic synchronized valve technology with its repeatable bending accuracy helps you get same bending quality on different side of work piece.
• Upper beam positioning is made by linear scales with 500 times in a second and with 0,0025 mm precision rate.
• Single axis back gauge (X=500) system moves fast on a ballscrew shaft.
• Chromed and honed hydraulic cylinders keep its precision even in high tonnages.
• Quick release top tool clamping system
• HOERBIGER hydraulic system
• Perfect bending results are achieved repeatedly by synchronized valf technology on cylinders.
• SIEMENS electric systems.
• 4V Bottom die allows you to make variety of bendings on different thicknesses.
• Easy to use and movable control unit allows operator to choose his working position.
• Switched side doors for your protection.