JIH-CNC ALUMINIUM PROFILE PROCESSING MACHINE SIGNED OFF IN TAIWAN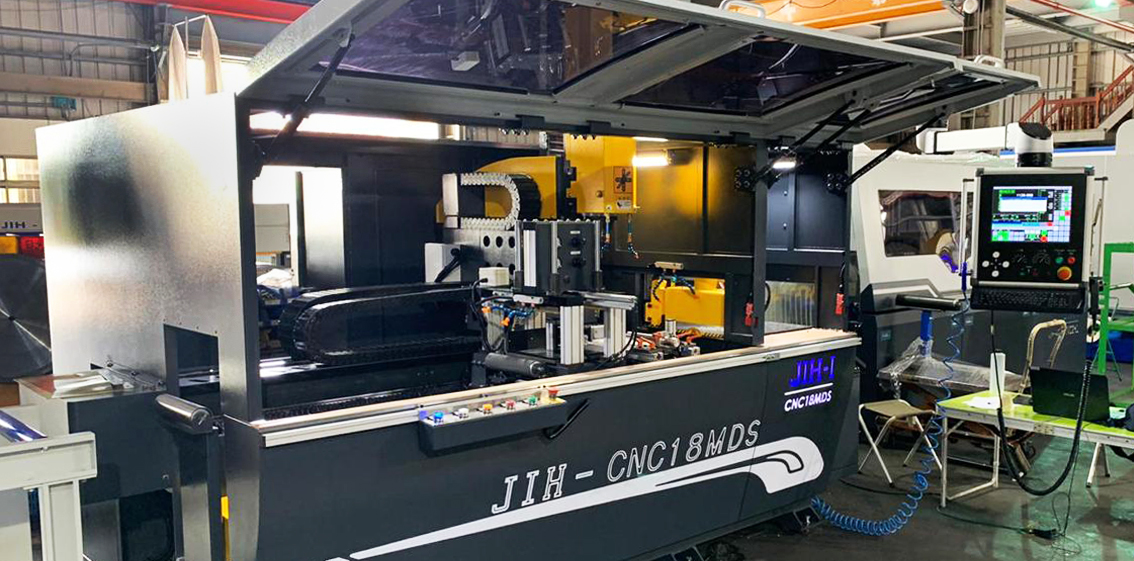 We recently signed off on a JIH CNC18MDS CNC Milling, Drilling, Tapping and Sawing Composite Machine in Taiwan.
Machine Features
- Offering multiple types of machining in one, the 18MDS is best choice for aluminum, light alloys and PVC.
- Complete with strong pusher system for clamping and feeding in the operating unit.
- Performance high speed and high accuracy machining.
- Easy operation Syntec CNC control with touch screen.
- 8 tool magazine for more convience.
18MDS provide 3 kinds of processing modes
1. CUT MODE
2. LONG PART MODE
3. MILL AND CUT MODE.
Applicable Materials
Aluminum
Plastic
Other non-ferrous metals