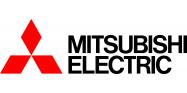 FA40-S
Model FA10, FA20, FA30
Machine dimensions 1575 x 1667 x 1930mm, 2013 x 2632 x 2100mm, 2560 x 2650 x 2150mm
Machine unit weight 2000kg, 3500kg, 4600kg
Max. Workpiece Weight 500kg, 1500kg, 3000kg
Table Dimension (WxD) 590 x 514mm, 780 x 630mm, 1100 x 875mm
Table height (from floor) 900mm
Table rapid-feed speed 1300mm/min
Travel path (U/V) ±32mm, ±32mm, ±75mm
Travel path (X/Y/Z): 350 x 250 x 220mm, 500 x 350 x 300mm, 750 x 500 x 350mm
Z-axis device Standard equiment (=5.axis)
Taper 15°/100 mm 15°/100 mm 
Max. taper angle 15° (bei Werkstückhöhe 260mm)
Taper machining device Standard equiment (=3. And 4.axis)
Useable Wire diameter 0,2 ~ 0,3
Surface finishes of less than 0.15 µm Ra, cutting speeds up to 500 mm2/min, and parallelism from 5 µm on the diameter at a cutting height of 200 mm are achievable. The FA-S Advance continues to work reliably even in the most difficult flushing conditions such as conic angles up to 45°, offset or intermittent workpieces, thereby delivering precise and lasting results that are reproducible. 
Designed for workpieces of up to 4 tonnes. There is little else we need to say regarding the rigidity and stability. Furthermore, there is the high-resolution digital controlled direct drive system
(0.05 µm resolution) and a generously dimensioned ballscrew, including 10 years warranty on positioning accuracy. Both features guarantee continuous precision over an extremely long working life. The table for workpiece clamping, with its vertical slidingdoor has been ergonomically designed with the operator in mind. Ease of maintenance is a core design feature demonstrated by the patented self-cleaning system of the working tank seal plate as well as the fully automatic central lubrication system. These are only a few examples of the intelligent design applied to Mitsubishi´s latest FA-Series machine. Needless to say quality is also important to us, and all FA machines are checked by laser measurement, roundness tests and extensive controls among other things. Because precision needs perfection.
The Automatic Threading System (AT) threads the wire in only 10 seconds and combined with the standard wire chopper you will achieve ultimate speed, safety and comfort. Overall machine operation is made easy with all the operating and maintenance elements easily reached. And if you are off site? You can still have access to the machine functions via Telecontrol. This function allows you to control and monitor your eroding system through a datalink in real time. Another monitoring option is our intelligent Telecontact system. It allows you to transfer machine messages via SMS to a mobile phone. And for the highest level of help and support you can rely on remote diagnosis and online help through our Teleservice. With this system our customer service team can support you for all problems by means of direct online access to the machine.